How did you first start to get involved in esports?
As a casual gamer myself, I was introduced to esports during high school, when friends of mine started talking this unintelligible language related to World of Warcraft. I recall them persuading me to join their adventure online and I was kind of interested in knowing more about this game that makes people talk about it, even though they were in school and not playing it at the moment. Alas, I never found the patience to sit down and get invested in it. I preferred to play my Assassin's Creed and Call of Duty. Years later however, I was confronted with another opportunity to enter the world of MOBA with League of Legends. I thought now is the time to join and get to know this new genre and learn this new foreign language. But I never did. I was still interested in it however and was delighted to be asked to join a team on their quest to create a physical space which brings gamers of all sort together.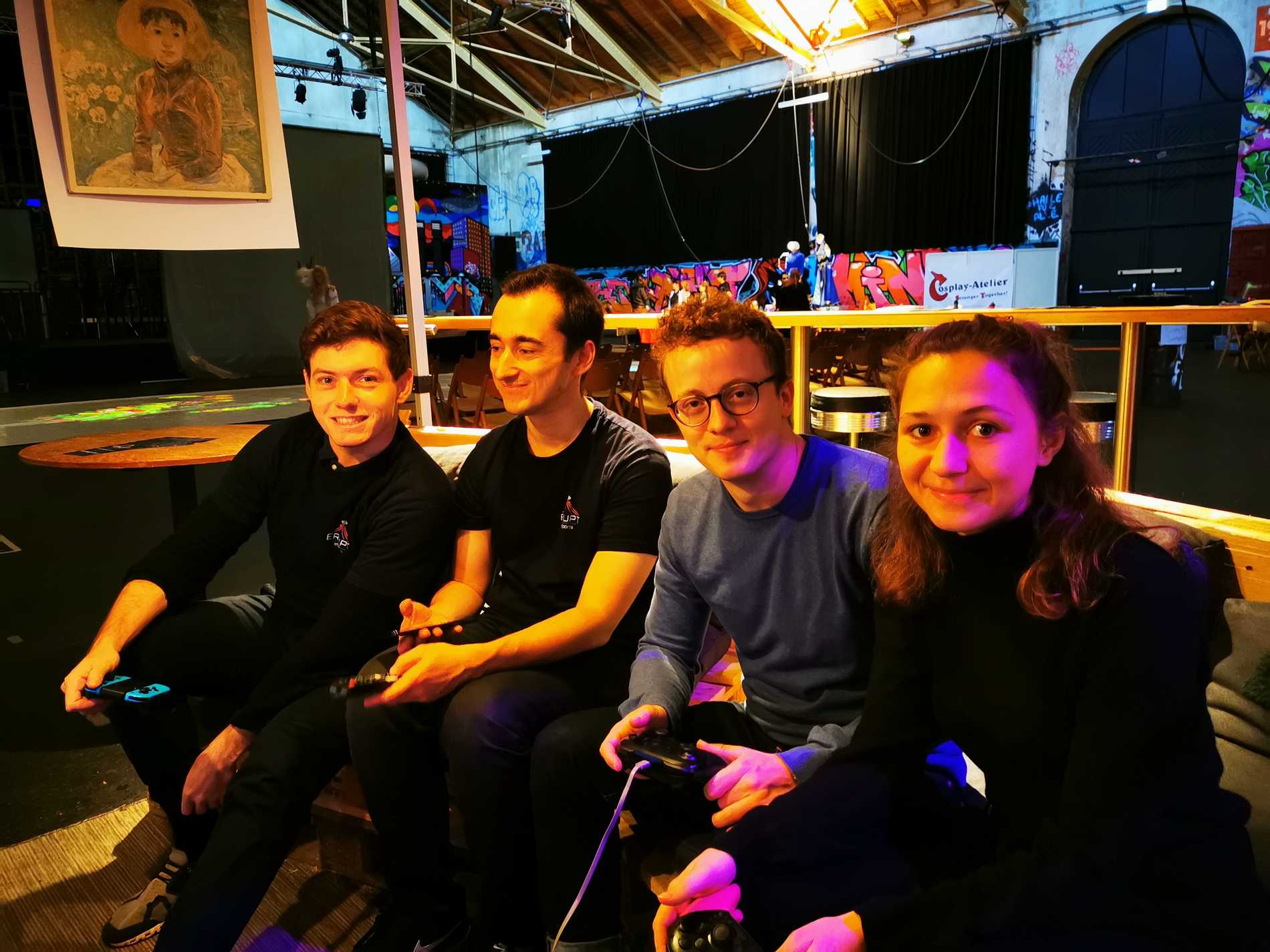 What is your organisation name and when was it created?
Erupt eSports GmbH was founded in early 2019 and evolved into Erupt AG a year later. What are your organisation's current goals? Our current goals are to open up Bern's first Gaming lounge that acts as a point of focus for all gamers and enthusiasts in and around Bern. By focusing on one hand on the social aspects of gaming, we want to create a space that brings people together. We achieve that by focusing on the other hand on creating an inviting atmosphere that's worthy of symbolizing the growing up and professionalising of this great industry in Switzerland and by investing in additional infrastructure to further the growth. Do you have any achievements that make you proud? I am very thankful for our growing community and people who have trusted us this far.
What are your objectives and expectations as a member of the Swiss Esports Federation?
Our goal is to act as a central point for gaming fans and enthusiasts alike in the region in and around of Bern. By joining the SESF, we want to help strengthen the connection within the esports community, help professionalise this industry by creating a respectable platform for events, tournaments and the like. Our expectation is that by being a part of the SESF we would contribute to establishing standards which would allow the esports community grow.
In which games are you currently competing? Which leagues and tournaments are you involved in?
Our organisation eSportverein Bern is currently organising tournaments and participating in League of Legends, Age of Empire II, Call of Duty, Rocket League and supporting in Super Smash Bros., and Fortnite. Which games would you love to add in the future? Counter Strike: Global Offensive, FIFA, Overwatch, Hearthstone, DOTA 2, Rainbow Six Siege, Battlefield, Tekken, and more.
Are you currently recruiting?
We are looking for people who are interested in becoming community managers in their favourite game.
Which events did you organise so far?
We have been organising different events during quarantine. We started off with a "League of Legends Bärner Clash" which we host once a month and have expanded to different games such as Rocket league, Call of Duty or Age of Empires 2. Are you looking for any help on these projects? We are open to welcoming players, casters and other enthusiastic people who are interested in taking part in the local esports and gaming world.
Lastly, tell us why you will succeed in your goals and what makes you special!
We have been working on this project for roughly 1.5 years now, we are seeing a continuous growth in our community which is anticipating our opening and we feel the time is right to open up and let Bern and Switzerland know that Erupt has entered the game.
Welcome and good luck with your future projects!